Exclusive Custom Design
Invitations & Announcements

We Custom Create each Item from "scratch"
So yours will be completely unlike anyone elses!
EVERY ONE IS UNIQUE,
The Glory of
"Custom" Creation!
Your Design will be Uniquely
YOURS
A Wonderful Keepsake!

ORDER ONLY AS MANY AS YOU NEED.

Small and Tiny Orders WELCOME!

VERY AFFORDABLE!
Starting at just
.65 Cents Each
Just The Announcement or Invitation,
The Complete Invitation Packet,
Showers, Luncheons, Dinners and More!

ORDERING QUANITIES START AS LOW AS YOU NEED THEM TO!

So you can have a "Custom Creation"
WITHOUT horrendous costs and left over items!
STANDARD PRICING INCLUDES
Preprinted Names, Location, Address
Date and Time.
Salutation and Appreciation
Any way you wish.
YOU NEED FILL IN NO BLANKS!

AFFORDABLE PHOTOGRAPHER ON STAFF
Will beat any other true price!
We have TONS of Wedding Graphics and can create one Uniquely yours... And We also Specialize in creating from your photos or, if needed, Our VERY AFFORDABLE inhouse photographer comes to you!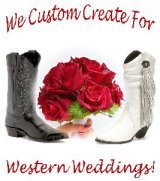 We also build:
INVITATIONS & ANNOUNCEMENTS
~ ONLINE ~

IN FREE SPACES!
POPULAR & UNIQUE!
~ WEDDING WEB PAGES & SITES ~

Created for you in FREE SPACES!
Starting @ just $25!
Use your Wedding Website as a Wedding Invitation
sent in one of our Musical Greeting emails!
Provided for you FREE!
These also make

GREAT WEDDING GIFTS!
TAKE A LOOK!
Extensive (and still growing!)


ANOTHER POPULAR NEW CONCEPT!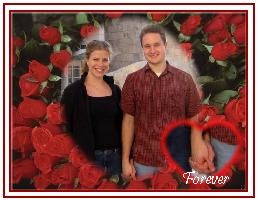 The Couple's Photo
As Invitation Front
As Thank You Fronts
or
As a Wonderful & Unique Gift
In a Keepsake Frame!
Also popular
As Miniatures
As Bookmarks
with Announcement article
IN GUEST FAVOR PACKETS!


Our Congratulations and Best Wishes!

No matter if you choose our Services or another's, We pray that God will Bless your union in every way!